Day 3 is really the official start of the "50 lbs" part of the challenge. "K" wrote me yesterday, and asked me to share what weight I'm starting from. Yes, I need to do that - thanks for keeping me honest. Okay... here it goes... (ouch)
185
. There, I said it. I even put it in bold so you can't miss it. So, my goal weight is
135
at the end of one year. That's safe, steady, slow weight loss. I'll post my weight and what the waist size is on the dresses I'm wearing week by week starting in a couple weeks.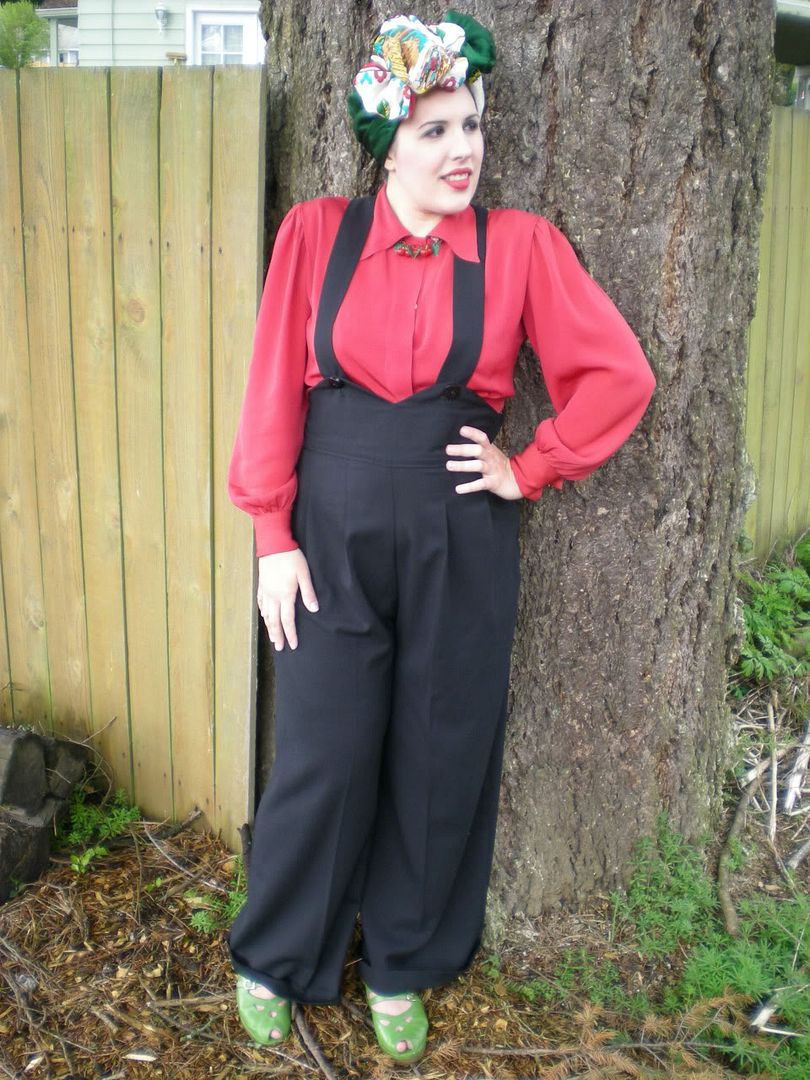 I've had to write myself a schedule in order to ensure that I actually get to the gym. I feel pretty clever about it - 6 days on, 1 off, and arranged to allow me to get two days out of each hair set.
Obviously, I'm not nearly as stylish at the gym.I think it is one of the reasons that I hate to go. There was supposed to be a photo of my folded gym clothes here, but they aren't out of the dryer yet.
I knew in advance today would be a turban day. I really, really REALLY love turbans. And I was just too inspired by this amazing photograph from the Kyoto Costume Institute. There are details on the individual pieces
here
.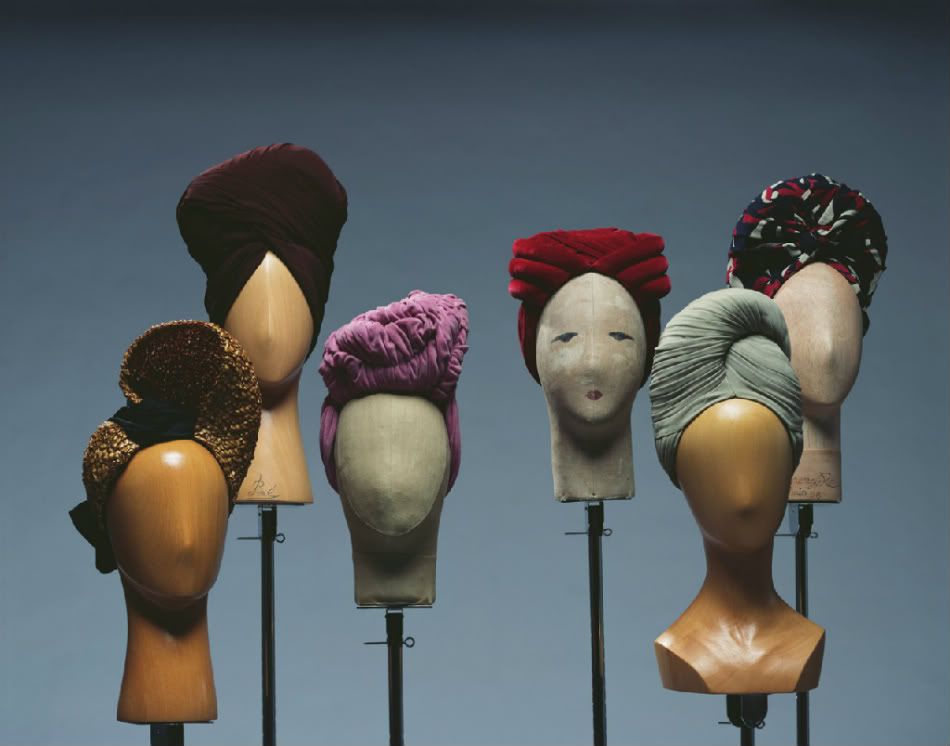 I am working on coming up with some way to mimic or even recreate this look, but for today - I'm in daywear! Still, I wanted something BIG. This is a large square 1950s Mexican tourist scarf paired with a 1930s silk charmeuse oblong solid. It ended up being a little trickier than I planned to tie, but I LOVE the result.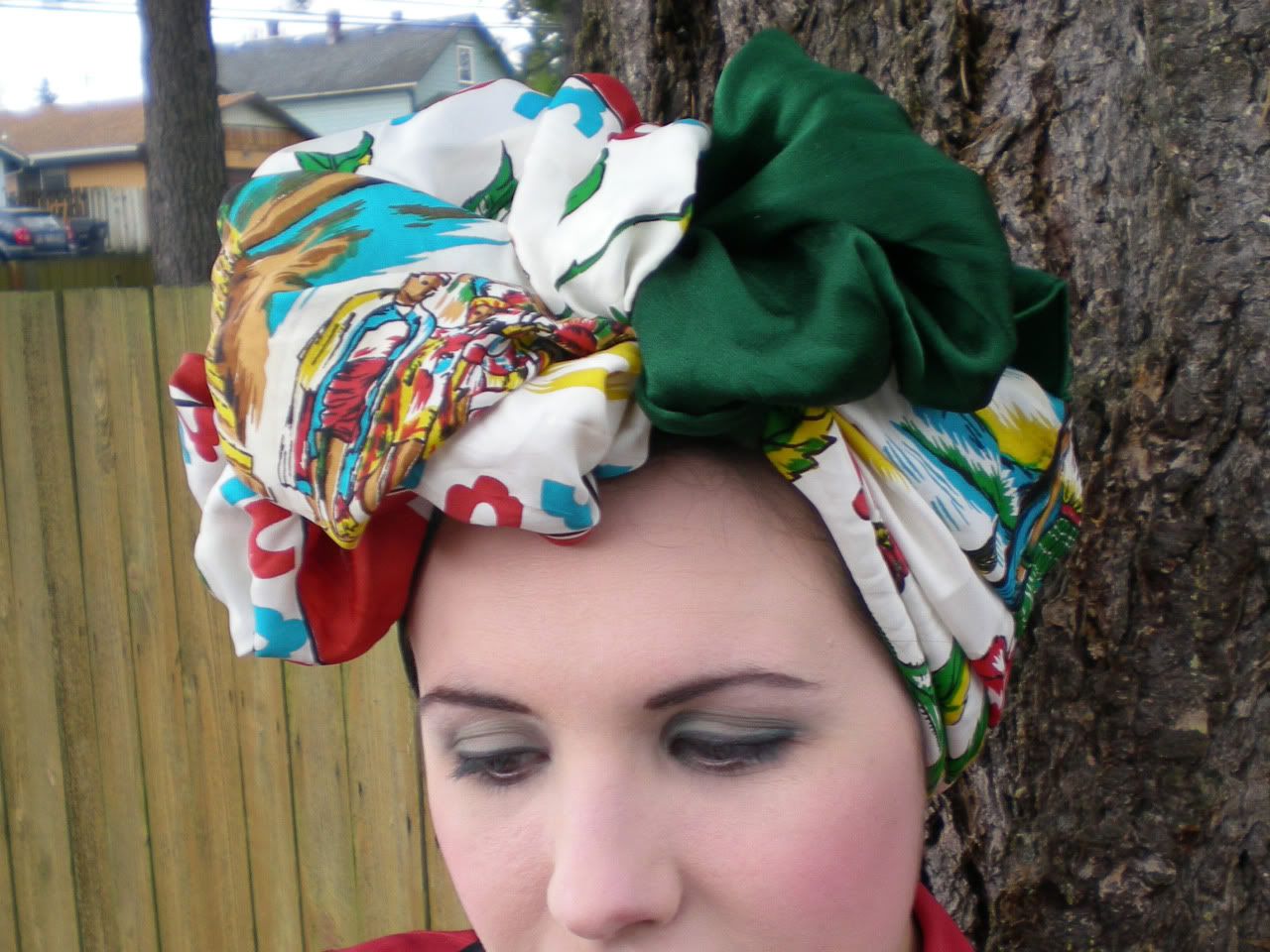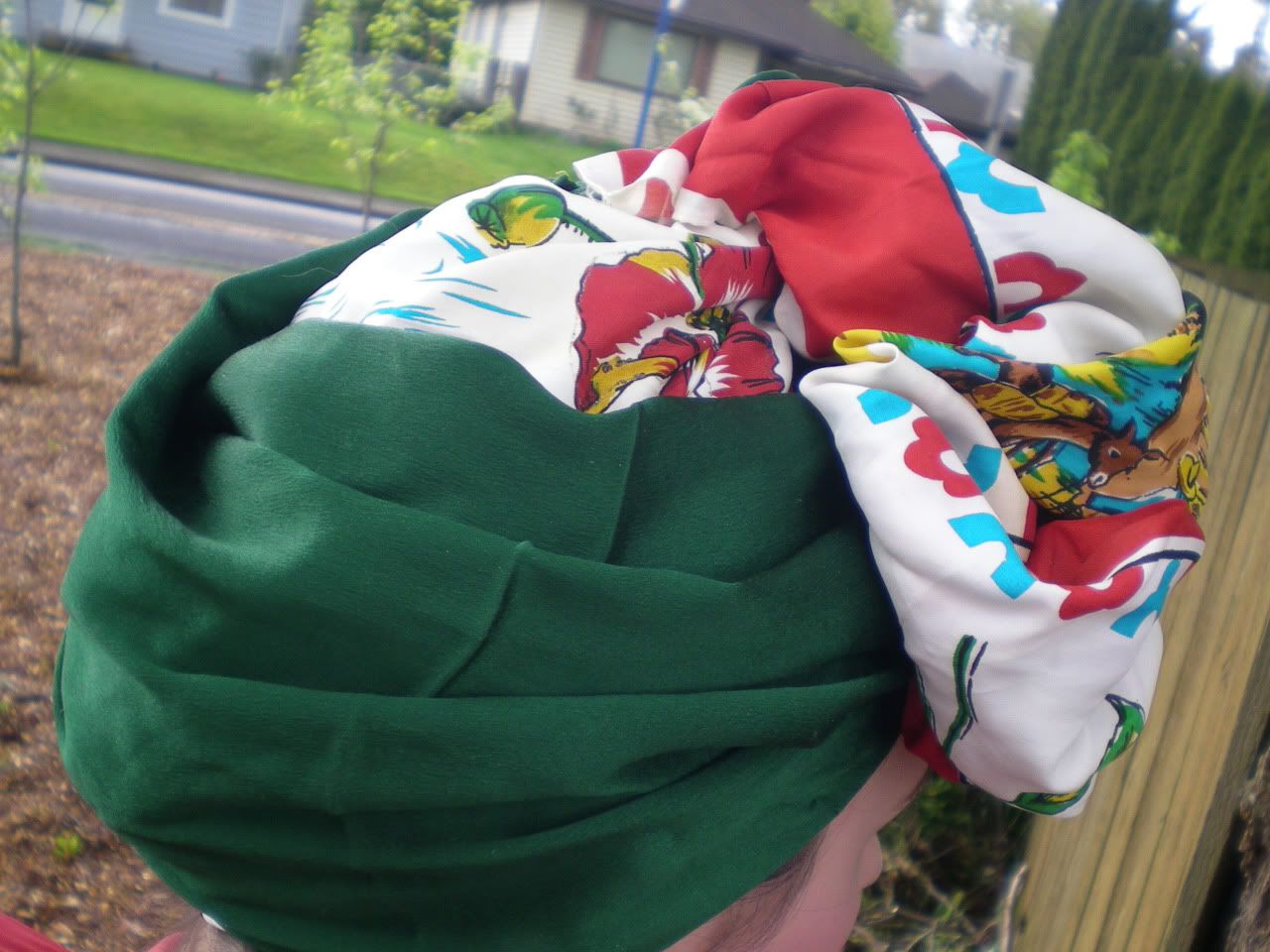 A note on the pants - they are
Jitterbuggin'
productions, made by a lovely and stylish gal right here in Portland, OR. I own six pairs, and I'll be honest - you'll see a lot of them, paired with different blouses, hairstyles and accessories. If she had twenty fabric options, I'd own one of each! They're my go-to day wear for comfort and style combined. This style/color actually appears to be on sale right now, too!
The famous Bakelite cherry necklace is actually a damaged bracelet that I purchased for $10 at a garage sale when I was 16 or 17, and did all my garage-saling on foot. (I know, hardcore, right?) I added some extra chain, and wear it with high necklines that just show a little peek-a-boo of the cherries.
Pants:
Jitterbuggin'
Rayon blouse: Lost in the sands of time. I have no memory of buying it.
Shoes:
ReMix
from
Top Stitch Vintage
Scarves: Estate Sale purchases
Bakelite Necklace: Garage Sale find