Oops! Sorry this is so late. We were out until the Wee Small last night - my makeup was melted and I was tired of my girdle when I got home - I went straight to bed!
The 1940s is really my "home" era for style - it is just what I'm most comfortable in. Collegiate, to Kate Hepburn casual, to noir femme fatale. For evenings, I love the reserved glamour of a high-necked evening dress that has defined curves, but no exposed skin. It's the uniform attire of the 1940's Black Widow.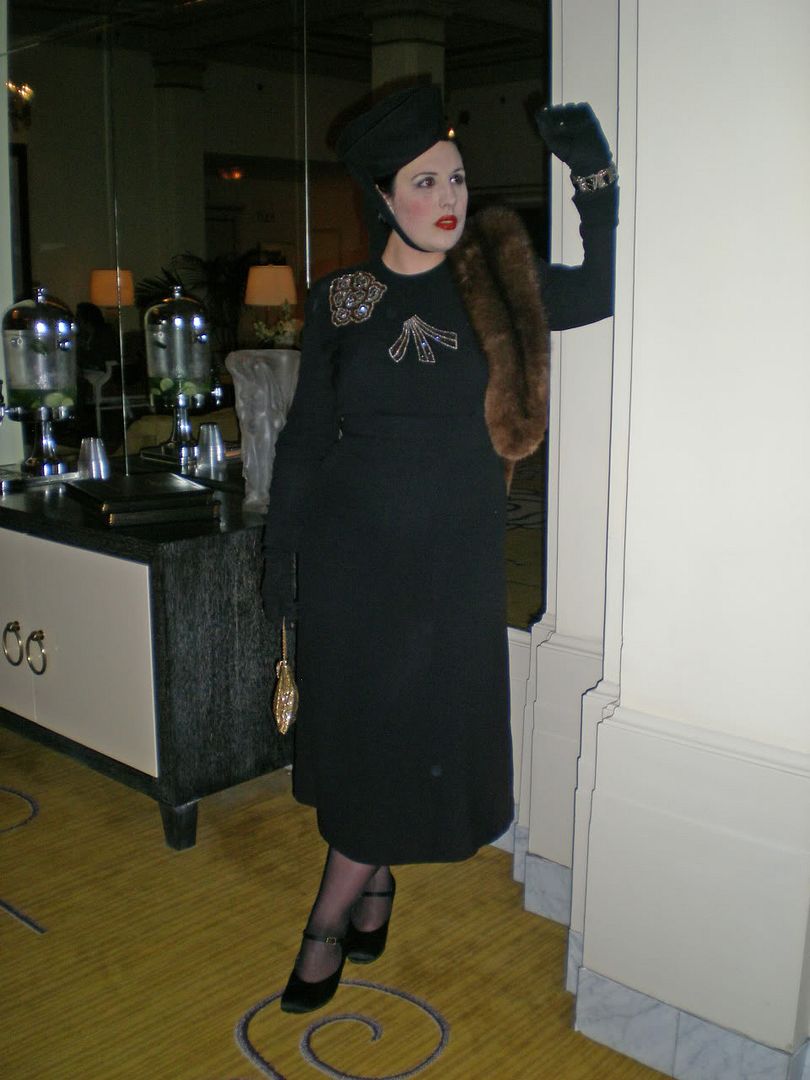 (P.S. YES - I know. It's terrible, I need a good camera. All in good time, my pretties.)
The hat has a chiffon chin strap, and although it looks somewhat awkward here - I see it had slipped slightly - I like it best worn forward and slightly to the side. What you can't see is the attached matching black chiffon snood. Yes, I love it.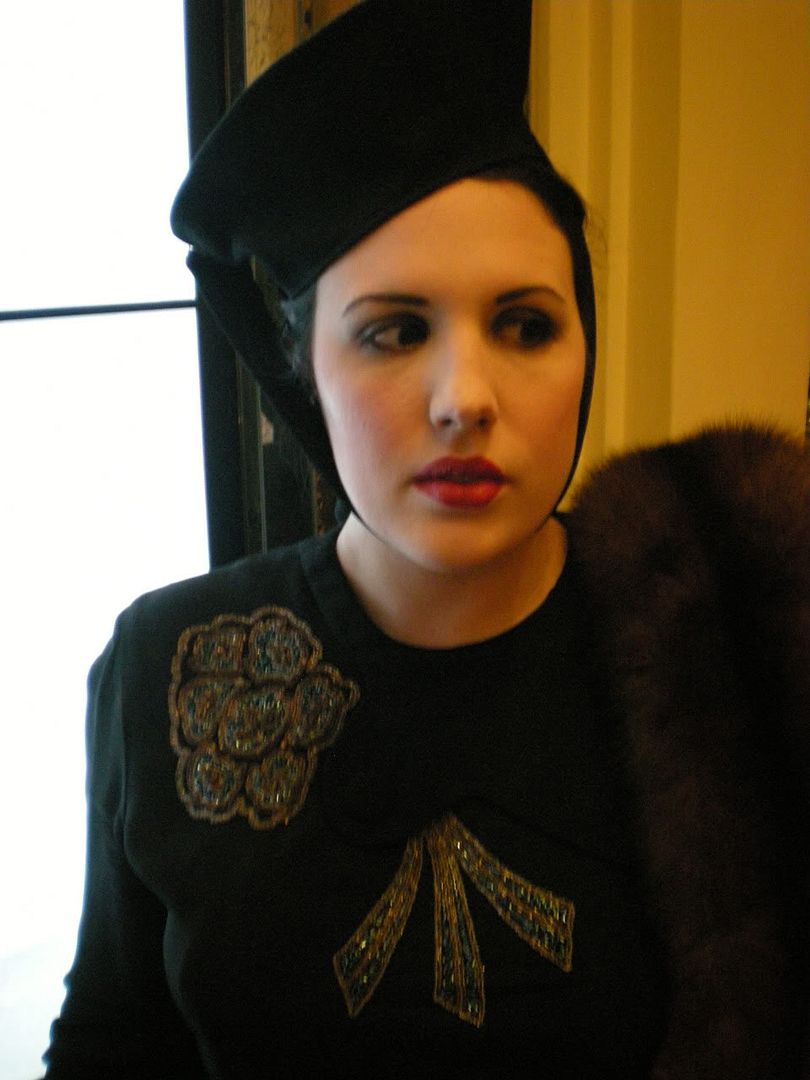 Dressed like this, of course one is headed out for cocktails. My partner in crime? "The Other Vintage Julie" in Portland. We have remarkably similar tastes. She's recently lost a lot of weight, and is wearing the size I'm aiming for! Here she is in one of my dresses that I just can't wait to wear again. It's navy rayon with white pique, and I've owned it for the better half of a decade. I'll never, ever sell it.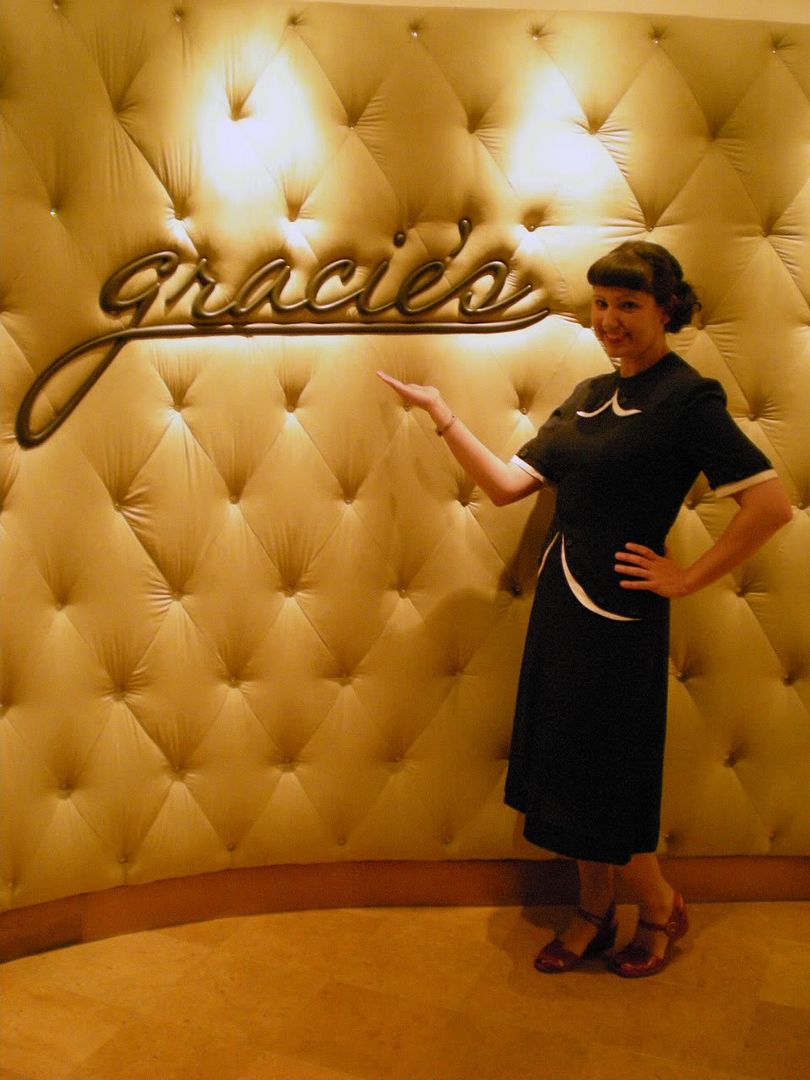 The background is the lobby of the Hotel Deluxe, outside the Driftwood Room where we were decadently spoiled, as always, by the incredibly talented bartender Mike. If you come through Portland, stop in for a drink. The atmosphere and service are impeccable.
Dress:
Ray's Ragtime
Hat: Flea Market
Bracelet: 1940s Mexican silver, estate sale purchase
Gloves: Thrift store find
Shoes: Thrift store find
Navy Blue Dress:
The Urban Eccentric